If we are going to be custodians of an intentional anthropocene, we're going to need human capacity, a whole globe of it. As I argued in an earlier edition of The Wave, we can think of three kinds of increased capacity to contribute:
more people contributing
increased individual capacity, and
better infrastructure
The Olympics is a visceral way to witness increase in capacity. After all, the oldest Olympic record dates back only to 1968 (in the long jump). Check out this side-by-side video of swimmers from 1932 in LA compared to 2012 in London, or this one of the vault to get an idea of just how much athletes continue to improve.

The 2016 Summer Olympics in Brazil is no exception with approaching 60 Olympic records broken so far. It has demonstrated the increase in humanity's capacity on all three dimensions.

More People Contributing

The world both has more people and continues to open up opportunities for previously excluded people to contribute in more ways.

With an amazing race Simone Manuel became the first black American swimmer to win individual Olympic gold. She explained the import saying "I hope I can be an inspiration for others. This medal is for the people who come behind me and get into the sport."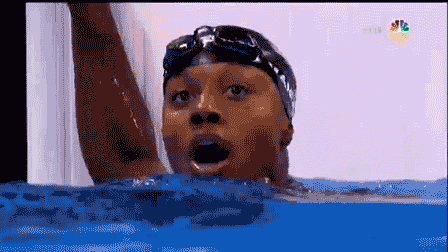 But she wasn't the only one making history: 


Fiji won their first ever medal in Men's rugby, 
Kenya won its 1st ever gold for the women's marathon,  
Sara Ahmed became the first Egyptian woman to stand on the Olympic podium and the first Arab woman to win a medal in weightlifting. She competed wearing a full-length unitard and a sports hijab,
Meanwhile, American Fencer Ibtihaj Muhammad was the first U.S. athlete to compete at the Olympics in a hijab 
More Individual Capacity

Individuals continue to push the limits of what is possible with their imagination and dedication. For example, stunning gymnast Simone Biles jumps to almost double her height during her floor routine.

But she's not alone. Quartz concludes "Biles and her teammates can do moves much harder than Comaneci [who scored the first perfect 10 in 1976] could 40 years ago. It's not even close."  (Here are more details about the physics of her amazing feats.)

Infrastructure

But these individual accomplishments wouldn't be possible without shared infrastructure. Olympic training centers, experienced coaches, funding, even the existence of "teams" to train and compete with matter.

Many countries have a government "Sports Ministry" to fund and organize teams. The US has a non-profit, the US Olympic Committee, and much of its funding comes from Television broadcast rights. The UK contributes lottery revenue to their sports teams with successful sports getting a larger share of revenue.

Much of the credit for US success in gymnastics is given to Coach  Martha Karolyi, who defected from Romania. This year's gold-medal winning team named themselves "The Final Five" in honor of Karolyi's last Olympics.


The big question: how do we build the human capacity needed to power the Regeneration Wave?